World Walking is 10 years old!
We can hardly believe it ourselves but it's true. World Walking celebrated its 10th birthday on 1st October 2023.
It seems no time at all since we launched our free platform for anyone to use, anytime, anywhere. We had absolutely no idea if anyone would use it but, thankfully, they did. We just hoped that somehow we'd survive but we did, thanks, in part, to our kindhearted users who donated to help us going.
And here we are,10 years old; almost penniless, feeling the effects of the last 10 years but excited by the possibilities of the road ahead and looking forward optimistically to the new decade.
Thank you to everyone who has used World Walking and helped us keep going.
Here are a few facts and figures from our report card.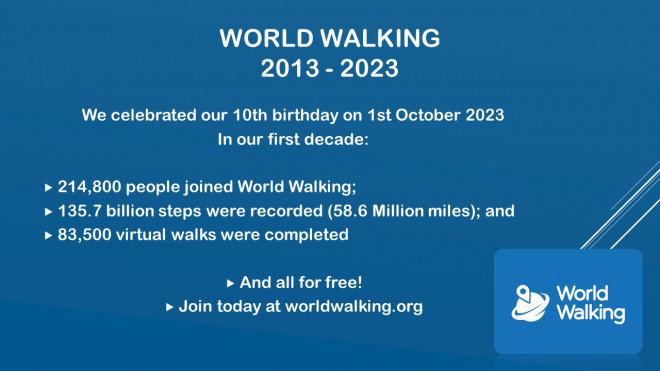 Doing what it says on our tin!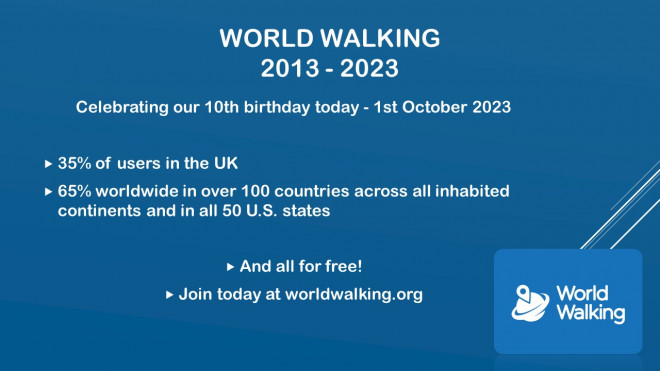 Helping others makes us happy.
We're delighted to have helped raise more money for charity than it cost to develop World Walking and run it throughout the past 10 years.