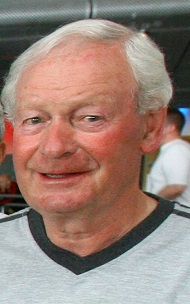 Is this some kind of record? 
Since 2008, when the Inverclyde Globetrotters (the creators of World Walking) set off on their first virtual walk - an epic 30,000 mile round the world adventure - Joe Stewart, one of the stalwarts of the group, has clocked up over 12,500 miles using the same Silva ex step pedometer.
Joe thoroughly deserves his place in the pedometer Hall of Fame!  Well done Joe and well done Silva. A winning partnership.