To create a group walk that your other group members can join, you need to be the group creator / admin.
Simply visit the "My Walks" page when logged in, then underneath the list of your active walks click on the button labeled Start New Walk. On the walk search page, you can browse and click on a walk to view more details, then click on the Start This Route link or Start Now button.
When starting a new walk as a group admin, you can select the "As part of my group" option and choose your group in the dropdown menu. If this option is not enabled, your logged in account is not ad admin user of any groups.
Once you have created your new group walk, you can e-mail the link to the walk (from your address bar) to your group members or add this as a new message in our group chat.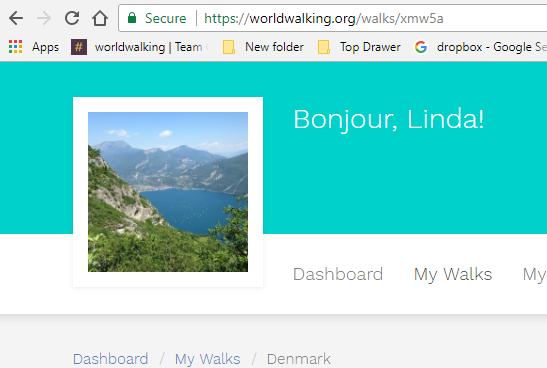 Members of your group will also see this new walk appear on their "My Walks" page in the "Available Group Walks" panel: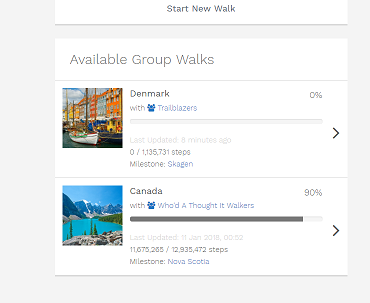 After clicking on an available group walk, or visiting the walk's unique web address, group members should see a button labeled Join now which automatically adds them as a member to the new walk, allowing them to start adding their personal distance to the group walk.