We managed to reach over 1,000,000 miles!
We're delighted to announce that Inverclyde's Million Miles Challenge, which was open to anyone no matter how young, old or fit they were, has been successfully completed.
The goal of our unique Challenge, which started on 11 August 2016 (to coincide with the Rio Olympics) and ended on 30 June 2017, was encourage people to collectively walk (or run, cycle or swim) one million miles. Simple!
Over 250 individuals and 64 groups from across our community took part using World Walking to log their miles.
The Inverclyde Million Miles Challenge was funded equally by Awards for All Scotland and Inverclyde Health & Social Care Partnership.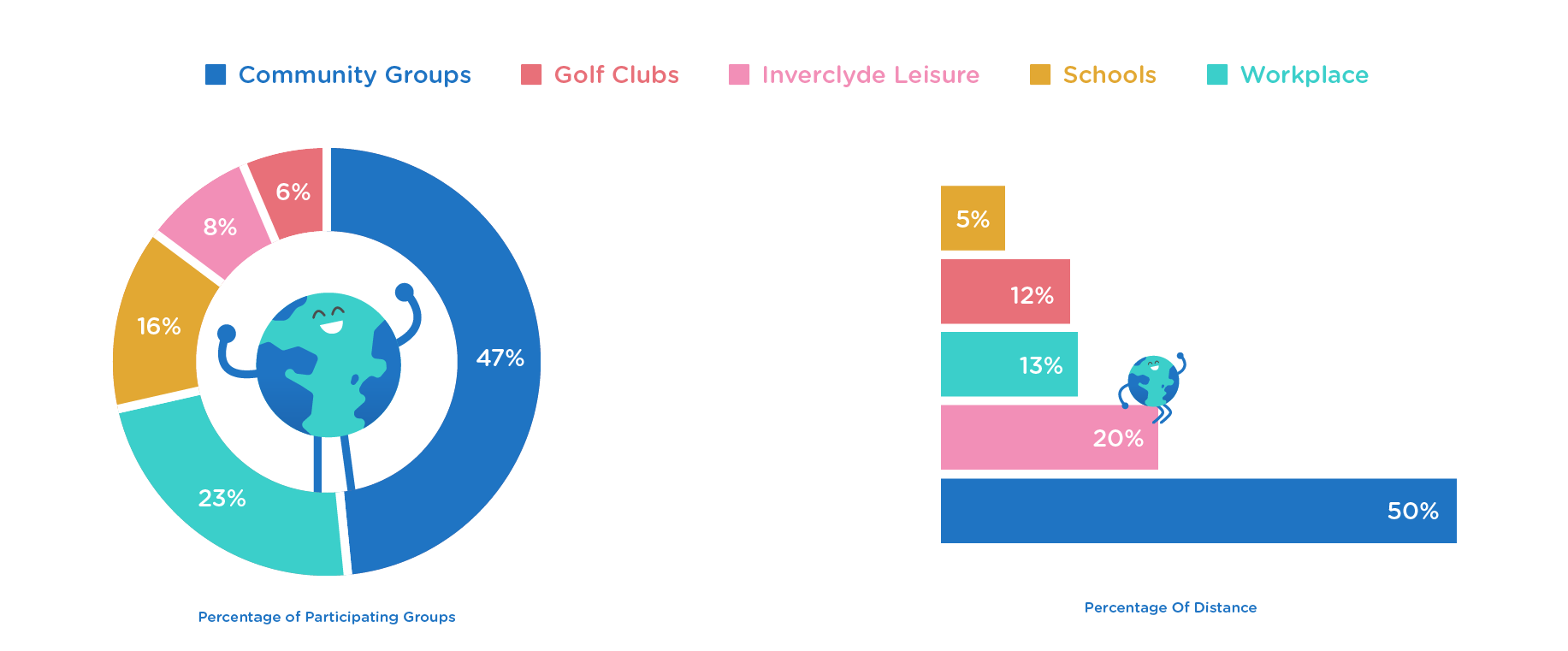 ---
For more information, contact [email protected]