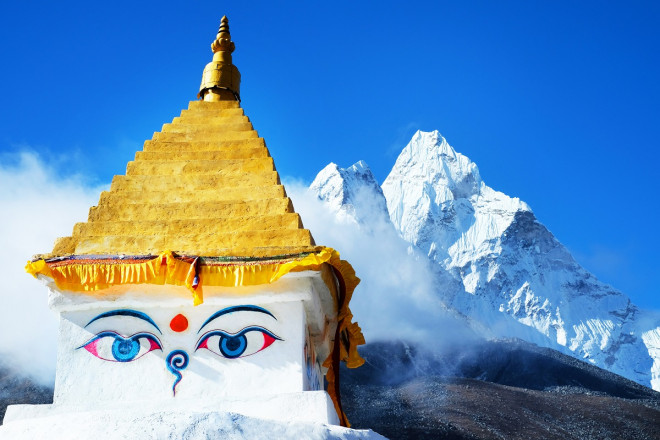 Members of a Local Heart Charity Walk to Everest!

The British Heart Foundation tells is that In Wales today, 375,000 people live with Cardio Vascular Disease and at least 32,500 of those have heart failure. The North Gwent Cardiac Rehabilitation and Aftercare Charity are helping to buck this trend by providing long term cardiac rehabilitation in the community.
In partnership with the Aneurin Bevan University Health Board's Cardiac Rehab Team the Charity has been providing exercise classes in Usk, Monmouth, Abergavenny, Ebbw Vale, Tredegar and Abertillery for the last 25 years. Unfortunately, in March due to the Covid 19 restrictions. the classes had to stop. Keeping in contact with class members, many of whom are elderly, is a priority for our Cardiac Rehabilitation Fitness Instructors. They ring members every week offering support and advice on how to keep healthy and when possible inviting them to join one of our new walking groups.
Inspired by the founder of 'World Walking' Duncan Galbraith, whose cardiac rehab group the Inverclyde Globetrotters walked to the moon, our walkers put their heart and legs to the test and took part in the 'Everest Cardiac Challenge'. A virtual walk of 6,879 miles across 20 countries the Everest Cardiac Challenge started on the 17th August from Nevill Hall Hospital Abergavenny and successfully reached Everest Base Camp on the 17th October. Our walkers must be congratulated for reaching the destination spot on time whilst experiencing poor weather, social distancing and wearing face masks. Along with motivating people to keep fit the Challenge also raised £4000 with all monies going to keep long-term cardiac rehabilitation in North Gwent. An amazing collective effort from all walkers and supporters.
Covid 19 has changed our lives greatly. However, with imagination, support and resilience this charity along with the Health Boards Cardiac Rehab Team has found a way to keep their members exercising, maintaining fitness and keeping in touch with friends. Never so important as now.
'There are not many cardiac rehabilitation groups that will be able to say they travelled from the valley of the cardiac ward to the top of the world. What inspiration your group will give others'. Duncan Galbraith, Founder of World Walking.
Dr Jacqueline Miles MBE, PhD, BSc (Hons), RGN.

Founder and Trustee
North Gwent Cardiac Rehabilitation and Aftercare Charity