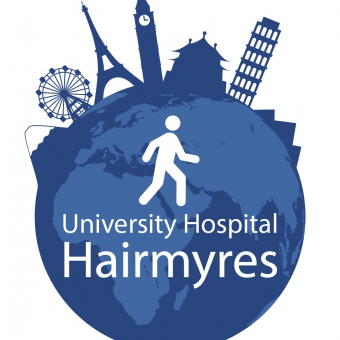 Our good friends at the cardiac rehabilitation team at the University Hospital Hairmyres in Lanarkshire, Scotland, finished the last decade on a bit of a high by completing their 'Winter Wonderland Walk' to Lapland.

And without missing a step (or a heart beat), the patients and staff are off again on their travels. They've decided to celebrate this new decade by tackling their longest challenge yet - World Walking's epic 'United States of America walk through all 48 contiguous states from Washington State on the west coast all the way to the steps of the Capitol Building in Washington DC.

The team has set their sights on walking all 31.5 million steps in time to mark World Heart Day on 29 September 2020 and to promote the benefits of cardiac rehabilitation.

Cardiac rehabilitation nurse specialist, Faye McSpurren said:

" Our staff and patients enjoyed and benefited so much from the previous walks that there has been no hesitation in our group 'stepping' up to the plate to tackle another challenge. The sense of community has been fantastic and the shared goals have helped all participants work toward achieving the next 'step' and improving their health and lifestyle during the process."

World Heart Day is an annual global campaign by the World Heart Federation to encourage individuals, families, communities, and governments around the world to participate in activities to take charge of their heart health and that of others. The Hairmyres cardiac team began supporting World Heart Day back in 2017 when they took part in World Walking's 'Walk Europe' initiative. They also participated in our 'Billion Steps for Health' campaign for World Heart Day 2018. 

And now in 2020 they're striding out on their own to fly the flag for Scotland in this global campaign.  Why not follow their lead and use World Walking to create your own walking event for World Heart Day 2020. Nearer the day, you'll be able to add the details of your event to the World Heart Federation's spinning globe to let everyone know how you celebrated this day.