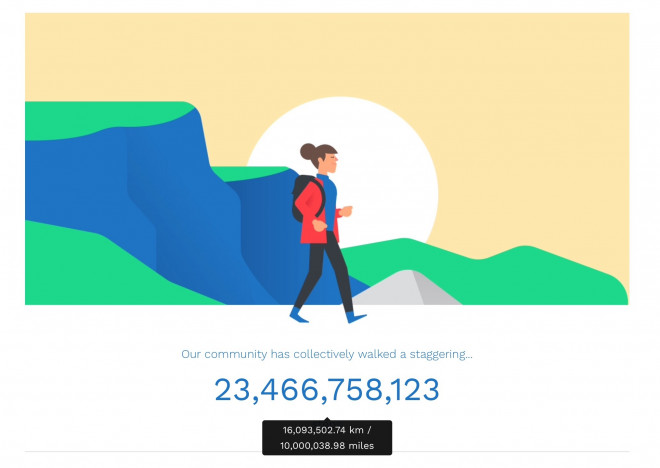 When we launched World Walking back in October 2013 we had no idea how our our idea of walking virtually around the world would be receved.
We created World Walking simply to motivate people to walk more. It had worked for our heart health group, the Inverclyde Globetrotters, and we hoped it might help others achieve the health and wellbeing benefits that come from getting and staying active. We wanted World Walking to be free of charge for anyone to use anytime, anywhere.
Never did we imagine that one day World Walking users would have clocked up 10 million miles; 400 times round the world, completing 15,000 virtual walks along the way.
We would like to thank everyone who has helped over the years, as well as all the 'World Walkers' who have made use of our small, volunteer-led charity's initiative.
Thank you for being part of our journey. We look forward to having your company in the years ahead.
Happy Walking.
Duncan: Founder - World Walking