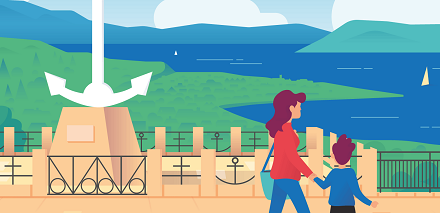 Inverclyde's International Women's Day Challenge 2023
We're planning on getting 2023 off on the right-foot with a step count challenge to mark International Women's Day and what a challenge it is! 
Our goal - to walk/run over 6,000 miles in 60 days from Inverclyde to Rwanda in east-central Africa, starting on 8 January and ending on International Women's Day on 8 March 2023. We'll be tracking our progress virtually online.
Through our challenge, we plan to celebrate International Women's Day 2023 in a practical way by raising funds to support Greenock-based charity, Aid for Education, which helps some of Rwanda's poorest children and their families who have no access to education, basic medical care or shelter.
100% of all donations will be used to help women in east Rwanda earn some money to support their families through Aid for Education's microfinance project which began in 2018 by giving interest free loans to 39 women to help them start businesses. Once a business turns a profit and the women are earning to provide for their families, they pay back the loans and the money is then redistributed to help other women in the community. Many of the women have paid back their loans and this year 24 other women have been given the opportunity to start their own small businesses.
Each £100 we raise will allow Aid for Education to help another woman start up her own business and help reduce poverty in the community. 
To have a chance of reaching Rwanda in time for International Women's Day we'll need to gather together a team of 50. If you'd like to take part, or make a donation, we'd love to hear from you. Just email [email protected] and we'll get back to you right away.