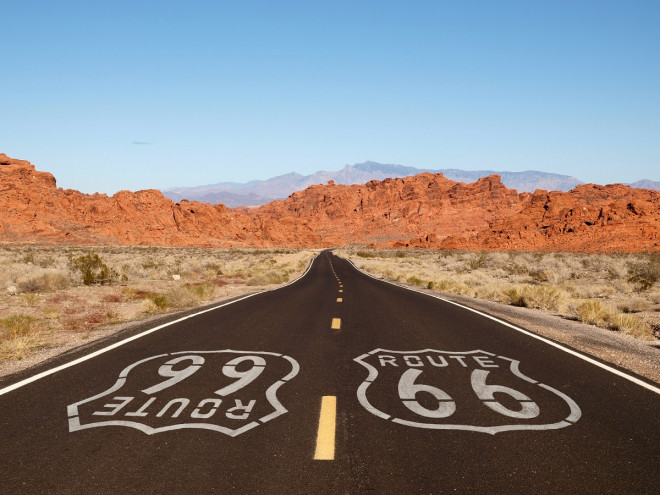 It looked like a routine email when it arrived in our World Walking inbox but it contained a lovely story about a group of senior citizens keen to walk over 2,000 miles across the United States; a journey that would see them cross 8 states and 3 time zones.
It came from Allan, a retired registered nurse and Vietnam vetern living in Madison Meadows, an independent retirement community in Phoenix, Arizona.
A walking club had been started at Allan's retirement community. A group had been created on World Walking and the iconic Route 66 walk had been started.  Unfortunately, the person who had set everything up had left and the walking club members were stumped. They were keen to keep walking so Allan decided to step up to the plate and take on the mantle of walking group leader, hence him contacting us to ask if we could help get them back on an even keel. We were only too happy to oblige.
Happily, the Madison Meadows Walkers are now back on the road, and have walked 60% of the way along Route 66; all the way from Chicago in Illinois to Amarillo, Texas. Most of the group's members use pedometers to keep track of their steps with the others using their phone and Fitbit.
Despite their physical limitations and their need for leg braces, walking frames and canes to help them walk, the growing number of members of the Madison Meadows Walkers are determined to keep walking and are doing very well. 
Allan says "My sneakers are smokin' hot. I am soon to get a new pair as I am burning up the soles which used to be 1/2 inch and are now down to 1/8 inch in one month. Our members are so motivated. It is a pleasure to be their leader. We are all very grateful for all the help and support World Waking gave me to continue our walking club here in AZ, USA".
Allan, it has been our pleasure. You made our day and we look forward to applauding the arrival of the Madison Meadows Walkers in Santa Monica, California. 

Happy Walking. 
Best Wishes to you all from your friends at World Walking.