Where has the time gone?
It seems like only yesterday that we quietly launched World Walking.
'Simply to motivate people to walk more for health & happiness', that's why we decided to offer World Walking as a free resource, available to use by anyone, anywhere, anytime. Since we launched in October 2013 our online community has grown daily and here we are; 7 years old and still doing what we can with what we have.
We are grateful to everyone who has helped us stay the course;
The organisations which have funded us to help pay our bills;
Our wonderful donors who give what they can;
The terrific and kind-hearted design and development team of Chris, David, Fergus and Michael based in Glasgow; and
Everyone who has walked the world with us to keep our dream alive.
And this is the result: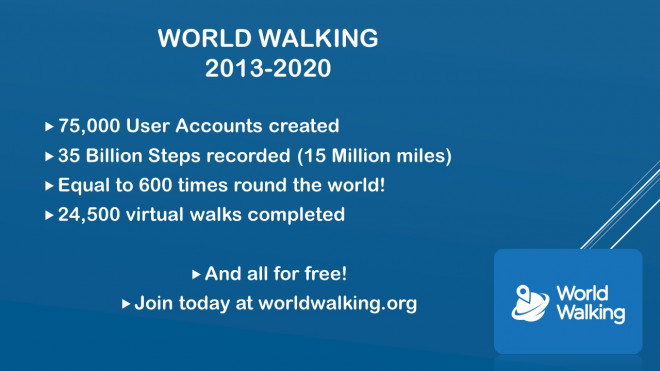 Thank you all. Keep walking with us. It's great to have your company.