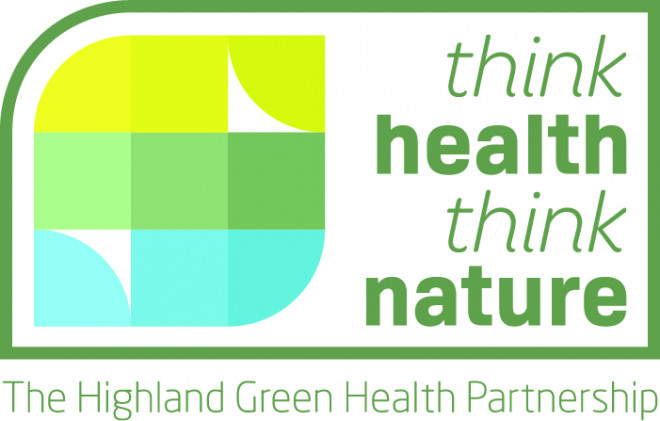 Hike the Highlands from Home

A Highland Green Health Partnership Initiative
This project is helping to make more use of Scotland's outdoors as Our Natural Health Service.
The Hike the Highlands from Home initiative is open to everyone.

World Walking
For this initiative we are using World Walking which was developed by a Scottish charity and which allows you to use the distances you walk in the real world to complete imaginary (virtual) walks. For our Hike the Highlands from Home initiative, we have created 4 virtual walks to showcase our beautiful area.
World Walking's many features include:
Everyone's welcome: Go it alone or create your own group - easily!
Easy to use: Create your own unique login.
Track your progress: Anytime you wish. See what milestones you've reached, how many steps you've taken.
Gain awards: There are 20 Awards, a special 'Think Nature' award, to unlock! The more you walk, the more you receive.
Signing up to take part
If you would like to take part in the Hike the Highlands from Home initiative, please use the special landing page which we've created to register (if you are new to World Walking) or login (if you have already created an account on World Walking). You will find the landing page at: worldwalking.org/thinknature
Once you have registered or logged in using the landing page (use the Registration Section below the main image not the menu at the top of the page) all of the distances you subsequently add to World Walking will be included automatically to the dynamic total distance displayed on the landing page of the miles walked by all the individuals and groups taking part in our Hike the Highlands from Home initiative.
Although you do not need to do so, we recommend you use the Quick Links on the landing page to:
Create a group
Search for other groups taking part in Hike the Highlands from Home initiative
Start a new virtual walk
Add (bank) the distances which you or your group walk
Use (spend) the distances you have banked to help complete your virtual walk.
Apart from anything else, the landing page will let you see at a glance how many steps have been walked by everyone taking part.
Once you have registered to take part getting started is pretty straightforward. If you need help, have a look in the World Walking 'Help' section (there is a 'Help' tab at the bottom of each page on World Walking). If you don't find what you need just click the 'Get in touch' button and we'll get you sorted out.
Getting Started
Step 1: Create a group for your service/team using the Quick Link on the landing page titled - "Create a group"
You can set up your group so that anyone can join it or so that people need to be invited to join.
Step 2: Start a walk for you or your group using the Quick Link on the landing page titled - "Start a new walk"
Step 3: Ask all your friends, family and colleagues to:
Register to use World Walking using the landing page to register (or login if they already have a World Walking account).
Join your group
Start your group's walk
Helpful tips:
World Walking allows users to enter an optional display name will be shown in place of their own name on the website.
To start your group's chosen walk just click on 'My Walks'. You will see that your group has a walk available. You just need to click it to join.
Adding the distances you walk or cycle or run
To log the distance you have walked to help complete your chosen virtual walk you need to deposit your distance in your World Walking 'bank' and then 'spend' the distance you have 'banked' on your walk.
We have included a Quick Link on the landing page for you to use to 'Add your distance (bank)'.
You can 'spend' the distance you have 'banked' anytime. You will find another Quick Link on the landing page labelled 'Spend distance on a walk' which allows you to do that.
Editing your group details
To edit your group details e.g. to change the status of your group to 'invite only', open your 'group' page and then click on the down arrow at the right-hand side of the menu bar on your group page.
Select the 'edit group' option from the short drop-down menu that appears.
Setting your default unit of distance
With World Walking users can enter their distances in steps, kilometers or miles.
To help you enter your distance correctly you can set a default unit of distance. To do this click on 'settings' on the menu on your dashboard (your homepage) and select the value you prefer to use when entering the distance you walk.
What if you enter the wrong number of steps?
We all make mistakes - it happens to the best of us. Don't worry. You can delete (or undo) distance from your 'bank' as long as:
You haven't spent the distance on a walk, or you have enough steps in your bank to delete the banked distance.
The distance was manually added and not automatically pulled in through a wearable device e.g. your Fitbit.
The distance was recently added (at most 1 month ago) and shows in the "Recent Activity" when you click the 'Add Steps' button.
Here is a link to an article in our 'Help' section which explains how to do this: https://worldwalking.org/help/article/1822/how-do-i-delete-distance-from-my-bank
If you are unsure of anything connected with using World Walking, please contact [email protected] They will be very pleased to help.
Many feet will make light work of hiking the Highlands from home.
Thank you all for taking part. Let's go for it!