2021-22: The world continues to wrestle with the COVID-19 pandemic and our little, volunteer-led charity strives to keep going. We thought we'd create a blog, like we did last year, to keep track of the key milestones.
1 April 2021: This new financial year begins with our little charity, like the rest of the world, facing the challenge of the COVID-19 pandemic. 2019/20 has just ended with the following results: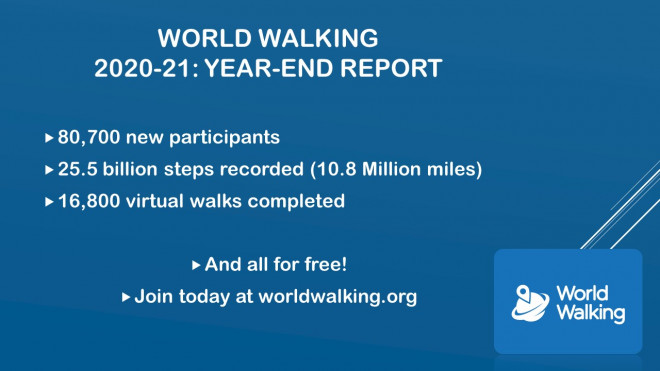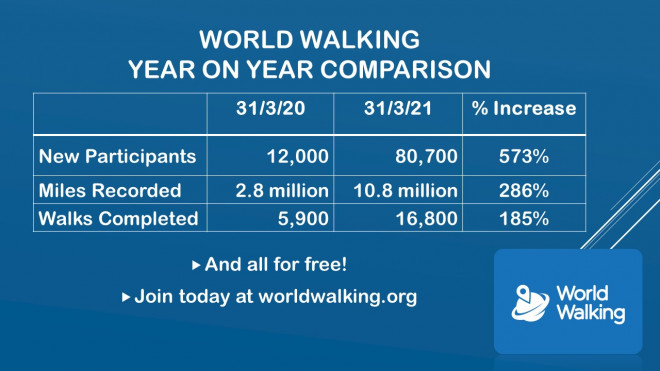 27 April: Another milestone in our journey! Small charities raise £20,000 thanks to our free, integrated fundraising feature. Happy days.
2 May: 140,000 user accounts now created on World Walking since our launch in 2013.
5 May: Hugely significant day for World Walking - 25 million miles clocked up by our amazing community of World Walkers. Walking the equivalent of 1,000 times round the world and all for free! Can you believe that? Overjoyed.