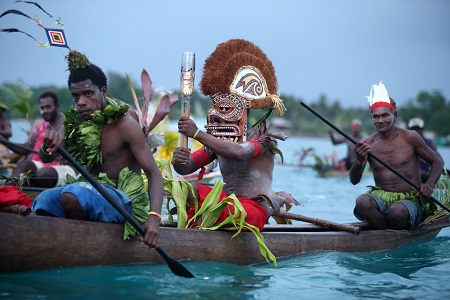 Call to Action
Going for Gold in 2018 with World Walking
We've added a new virtual walk and would like to invite all schools in Scotland (and anywhere else for that matter) to Go for Gold in 2018 

The new walk, called "Going for Gold 2018", has been created to celebrate next year's Commonwealth Games. It is 15,000 miles long, all the way from Scotland, host nation of the Glasgow 2014 Commonwealth Games to Australia which is hosting the 2018 Games at its beautiful Gold Coast.

What better use for schools' Daily/MUGA Mile activity in 2017/18?
To take part:

1.  Register to join World Walking if
you haven't already created your free account, or login if you are already a world walker.
2.  If you haven't already done so, create a group on World Walking for your school by clicking 'My Groups' on the menu on your World Walking dashboard.
3.  Start the 'Going for Gold 2018' walk via your 'My Walks' page
4.  Start walking and adding your steps/miles/kilometers.
We hope to see your school at the Gold Coast next April.
Any questions, please contact: [email protected]
Thank You and Happy Walking